a new wave of beauty
Ever since I was a little girl, I struggled to feel comfortable in my own skin and wore many (metaphorical) masks in order to fit in. I've only now started to recognize the beauty of authenticity — after lots of therapy and self-reflection — and want to embolden others to drop their masks and filters to celebrate who they are, as they are.
Inspired by the colors of one's aura and South Asian botanicals, KINDIA is a wellness-focused, energy-led and clean beauty brand that seeks to redefine beauty. We represent the new generation who see beauty as internal as it is external. 
Growing up in an Indian household in Kenya, mumma would make us homemade masks from natural and Ayurvedic ingredients like haldi, rosewater, neem and aloe-vera to hydrate, illuminate and rejuvenate our skin. KINDIA's Aura Masks blend these with 100% clean active ingredients to allow your inner glow to shine through.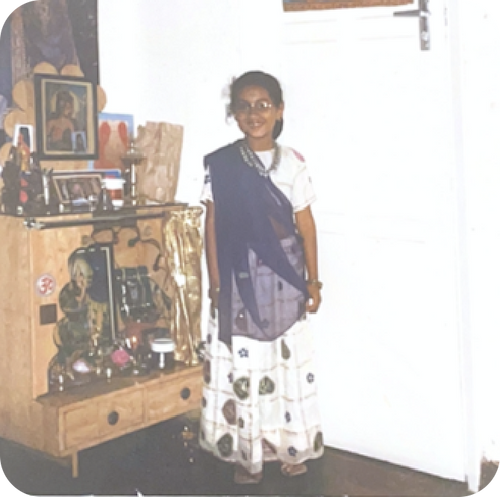 dharni patel,
KINDIA's mama